Chrysler Pacifica Shift Extension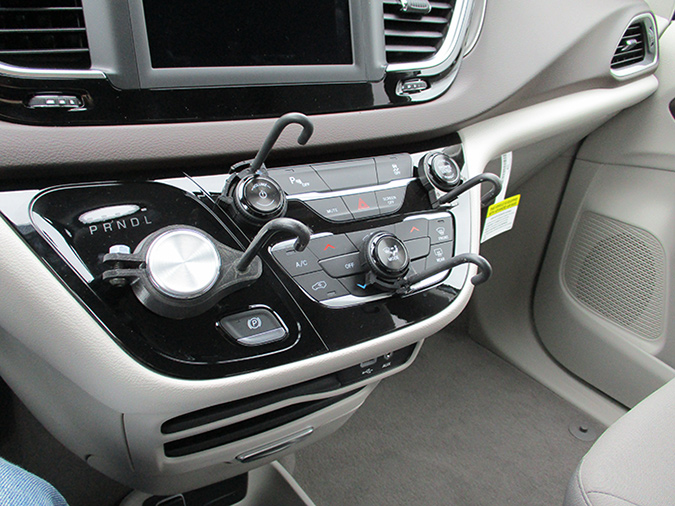 Chrysler Pacifica Shift Extension

shown with optional Accessories Extensions installed

Dealers asked for it, so we made it.


The extension mount snaps over the Shift knob and can be turned into any position.
It is tightened with a cap screw.

The extension rod (8" long) can be cut and bent to give the operator a truly custom fit.
A Tethered Wand is also available to use for dash button controls
Disabled persons confined to a wheel chair often have difficulty reaching the transmission shift lever when strapped into a vehicle. Shifter extensions are available, but don't fit real well and are sometimes difficult to mount and stay tight.

At the request of one of our clients we developed this extension. Utilizing our patented clamshell design, we were able to design an extension that allows the driver to shift gears without taking hand off of the steering wheel.


2011-Newer Dodge/Chrysler Van
Dash Mount Shifter Extension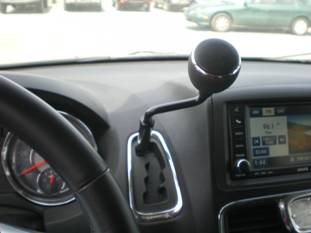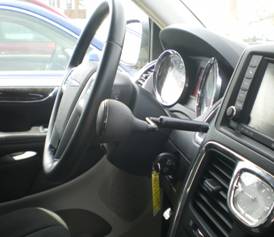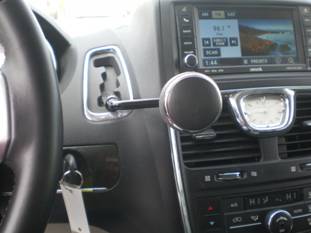 Our Dash Mount Shift Extension adds 4" to the length of the shifter making it easily accessible for those who find it difficult to reach the factory shifter. It is offset approximately 2" from the steering wheel to prevent any interference from clothing while operating the vehicle.
It is easily installed, has a gloss finish, and uses the factory provided shift knob to maintain a factory finish.
ALL CROSSOVER CONTROLS ARE
VA APPROVED

A Disabled Veteran Owned Small Business