Dodge Shift Extensions
2011-Newer Dodge/Chrysler Van
Dash Mount Shifter Extension

Disabled persons confined to a wheel chair or have short arms often have difficulty reaching the dash shift lever or other controls when strapped into a vehicle.
At the request of one of our clients we developed this extension.


Our Dash Mount Shift Extension adds 4"-6" to the length of the shifter making it easily accessible for those who find it difficult to reach the factory shifter. It is adjustable by turning the upper mounting rod to the desired position and tightening the lock nut. It is easily installed, has a Black finish, and uses the factory provided shift knob to maintain a factory finish.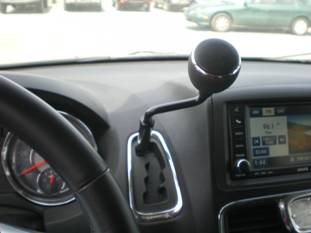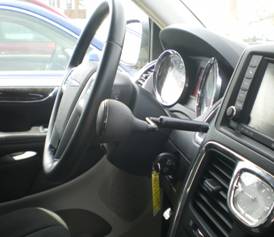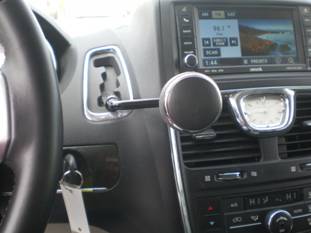 ALL CROSSOVER CONTROLS ARE
VA APPROVED

A Disabled Veteran Owned Small Business